Contractor's Letters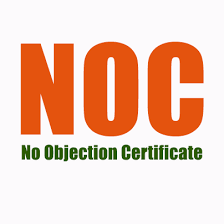 No objection letter
Date: 17.12.16
To,
Mr. XXX
Emsquare Consultants
Dubai, UAE
cc: XXX
Projects & Contracts Manager 
XXX Limited
Dubai, UAE
Project: Construction of B+G+4 Building on plot no. JVC 15 I MRP xxx
Sub: No objection letter
Dear Sir,
As per the consultant's recommendations in the interest of the project and the smooth working of the subcontractors and the expeditious completion of the project, we, Chirag Contracting, have no objection if the Employer pays the nominated subcontractors directly after certification of subcontractor Invoice by contractor and consultant both and quality of work report.  
As per contract, we, Chirag Contracting, will continue to be held responsible for the subcontractors' works and shall execute our responsibilities under the Main Contract document with the Employer.
We thank the Engineer and Employer for their support and assure them that we shall continue to offer our full support to the nominated subcontractors so that the project can be brought to a successful and expeditious completion.
Sincerely,
Authorized signatory for xxx Contracting
……………………………………
xxx
General Manager