Method of Statement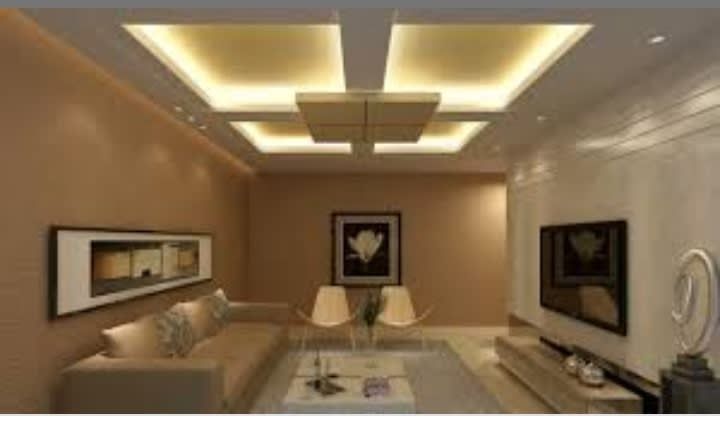 Method of Statement of False Ceiling/Suspended ceiling works
Introduction
Scope & Objective.
Equipment's & Tools/ Manpower/ Materials.
How work is being Started.
Setting Out.
Ceiling suspension.
Inspection/ Clearance.
Joint Compound, Joint Taping Work.
AC Grill, Light Cutting & Access Panel Fixing.
Contact Us.

Introduction –
What is a false ceiling?
A false ceiling or alternatively called drop ceiling is a fixed framework made of either aluminium, metal or wooden batten covered with either material like Plaster of Paris, gypsum board, plywood, PVC sheets, wood, metal ceiling tiles, glass, mineral fibre, etc. hung below the main ceiling.

What are the Benefits of the false or drop ceiling?
 Lighting efficiency
 Conceal wiring for overhead fixtures, plumbing, air-conditioners, and sprinkler system
 Energy efficiency
 Thermal insulation
 Sound insulation
 Aesthetics Purpose
As part of QA documentation in the construction project, here is a sample of method statement that can be formatted and use for the submission. 2. SCOPE & OBJECTIVES This method statement describes the method of installation of suspended gypsum board and tile ceiling with the use of metal framings in the project. 3. EQUIPMENTS & TOOLS / MANPOWER / MATERIALS. Plant & Equipment Requirement
Following tools will be used for installation of suspended false ceiling works. 1. Drills with bits for concrete and metal 2. Screw Fastener – Power tool that drives all types of gypsum board screws through gypsum board and into framing or substrate 3. Powder-actuated tool ( E.g. Hilti fastener)

Chalk line 5. Sprit level 6. Metal cutting scissors 7. Measuring tape – A steel retractable measuring tape, usually 25 feet in length. 8. Gypsum board T-square –Square edge for measuring and cutting gypsum board to length and for cutting out holes for square outlet boxes and other openings. 9. Utility knife – the Standard cutting tool with replaceable/reversible blades for scoring and cutting gypsum board. 10. Hammer – Drives nails through gypsum board into wood framing. 11. Keyhole saw – Small triangular saw for cutting out holes for outlet boxes, pipes, and other penetrations. 12. Assorted trowels and taping knives – Bladed tools for applying and smoothing tape and joint compound over joints and fastener heads. 13. Tray / Box to contain joint compound while finishing joints and fastener heads.
Cordless Drive Hilti Gun Machine
Hilti Laser Machine

How work is being Started….. Site survey- 1. The receipt of the shop drawings approved by consultants the site will be surveyed and any discrepancy found will be notified to the main contractor for clarification. A) Air Condition work Status….. Gypsum work is being started after Air conditioning work is done. Site clearance documents are being collected form authorized AC Company before site work.

B) Plumbing & Electric Work- it is checked by us that work of plumbing or electric work is done before start aluminium suspension ceiling work. We insure all work is done, after that ceiling work can be started.

Setting Out 1. Setting out and marking will be done as per approved shop drawing ceiling height of various areas shall be marked based on the benchmark provided by main contractor level will be transferred on all the corners and chalk lines will be marked. .

Ceiling Suspension- Fixing Of Wall Angles/ Shadow Groves- 1. The wall angles will be fixed along the marked ceiling line depending on the substrate at 400mm center to center spacing. Before fixing the wall angle the substrate has to receive necessary finishes as per the finish schedule. Fixing Of Hangers- Fixing of hangers will be done as per the approved shop drawing layout details and using hanger anchorage devices of the soffit as per approved material submittal. The position of the hangers will be marked on the soffit of the slab, which has to be reviewed by main contractor site engineer upon receipt of MEP clearance hangers shall be fixed at a spacing of 600mm centers on both the directions where MEP services are clashing with fixing hangers, additional supplies shall be provided by agreeing with main contractor on site. Frame Work- The framework will be done according to the approved shop drawings and with approved materials. Framing members such as Main Runners and Furring Channel thick shall be placed as a spacing of 400mm and entries respectively. Heavy recessed fixtures should be independent of the ceiling framing stems. We follow all standard terms for suspension i.e. all hanging supports must be given distance 600×600 mm. All G.I. Furring channel must be hanged 400x400mm distance. All support on walls for G. I wall angle must be nailed 400x400mm distance. All corner of Shadow groove must be cut in right shape or 45 angle to be matched in right angles.

Inspection /Clearance form Consultant- Frame Work Inspection and MEP Clearance- Upon completion of framework, respective areas shall be offered for main contractor and consultant inspection. Inspection request will be raised on prescribed formats for first and second fix of ceiling. Written clearance for MEP and associated works to be different stages for the uninterrupted flow of our works. Upon receiving the approval and MEP clearance. Void closures shall be started by gypsum board installation. Gypsum boards of specified type (Regular) shall be applied to the framing using gypsum screws at 300mm. 8. Joint Compound ,Joint Taping work After Gypsum board fixing work is done, joint taping & joint compound work will be started to all joints & cracks. 9. Ac Grill, Lights Cutting & Access Panel fixing AC Grill or Light Cutting work will be done as per marking of electrician with approved samples. Access panel will be provided for MEP services as per marking.