Method of Statement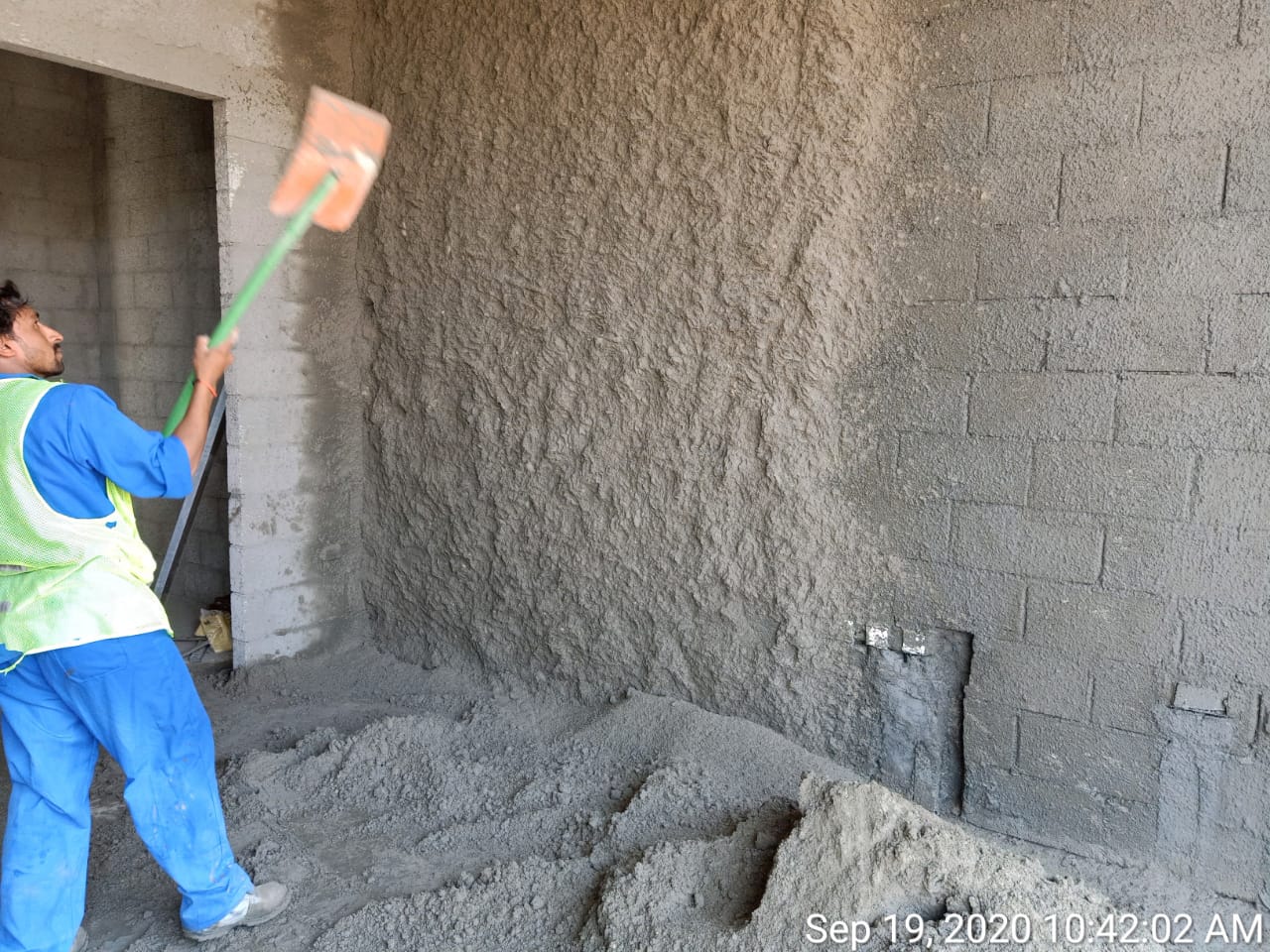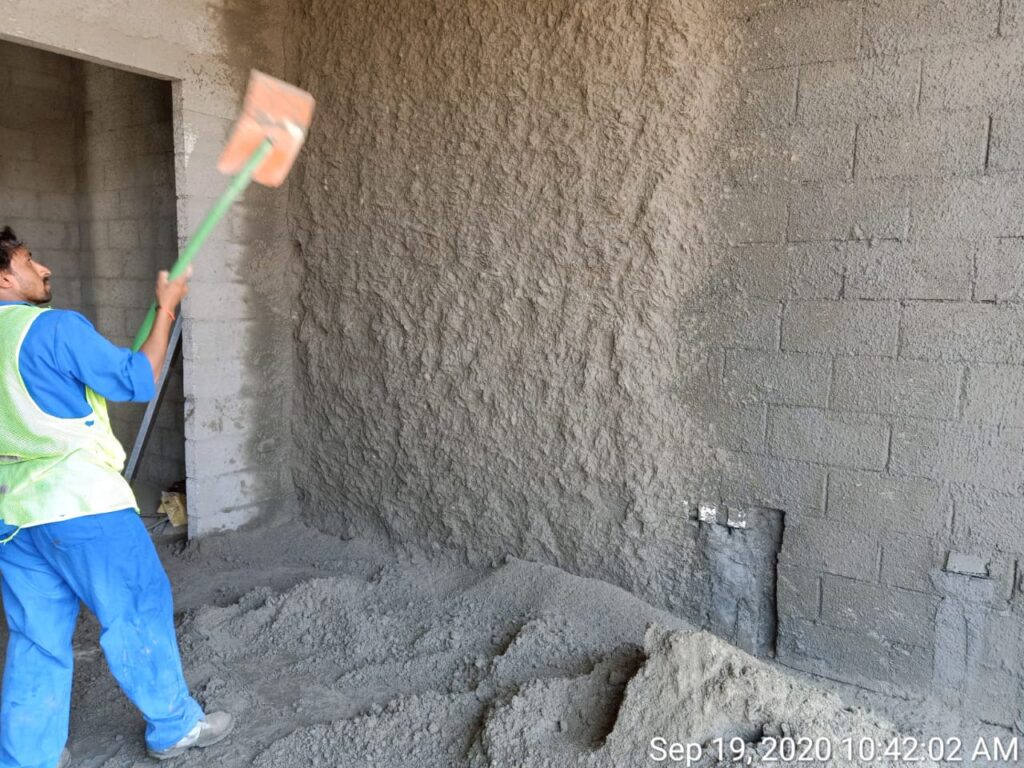 PLASTER WORK METHOD OF STATEMENT
CONTENTS
PURPOSE
PURPOSE:
The purpose of this method statement is to define the procedure for internal and external plaster work in accordance with the requirement specified in the relevant specification procedures and drawing throughout the progress of the work
This method statement applies to the application of plaster works complying with the project General specifications for civil & architectural works
General specifications for civil & architectural works
Material Approval Request
MS               :  Method Statement.
ITP               :  Inspection & Test Plan.
IR                 :  Inspection Request.
FM               :  Check Sheet.
PM               :  Project Manager.
PE                :  Project Engineer.
SR                :  Surveyor
QC               :   Quality Control
HSE              :   Health, Safety & Environment
Project Manager is overall responsible for the project execution, quality, and safety.
Surveyor to check the positioning of the walls.
Project Engineer is responsible for overall execution of the job and is directly responsible for the quality of the job being produced.
Project Engineer shall ensure that all works are carried out according to design.
Site foreman to ensure that the work crew is familiar with the safety requirements
EQUIPMENT & MATERIALS  (which may be used):
Equipment :
Plaster checking Equipment (Straight edge)- different sizes of aluminum tubes.
Materials :
Rush coat for concrete surfaces
Render for concrete surface & block work)
Manpower :
All the necessary PPEs will be provided (safety shoes, helmet, hand gloves), safety belts and scaffolding.
Company waste management guidelines shall be adhered in disposing all the waste.
All survey instruments shall be calibrated by the approved agency as per Company guidelines.
PRE-COMMENCEMENT REQUIREMENTS:
Approved drawings and work procedures shall be obtained from consultant prior to the start of activity.
Prior to the commencement of the works confirm all reference points and levels.
Key pads shall be fixed over the wall at 2.5m minimum distance to be taken as per alignment of door sub frame, thickness of plaster and plumb.
Fixing of sub frames shall be done as per approved anchors and approved drawings.
PREPARATION OF DRY MIX PLASTER:
Mechanical mixers will be used for making of the mix for the plastering.
No more material than can be used in one an hour shall be mixed.
Any partly set, caked or lumpy material will be discarded.
Follow manufacturer's recommendation for mixing the dry mix plaster to be available at site during inspection.
CO-ORDINATION WITH OTHER TRADES:
No plaster to be started on any wall until and unless it is cleared for plaster.
Prior to start of plasterwork, check, all architectural, rough wooden sub frames, mechanical, and electrical works are completed and MEP clearance obtained
Make sure the work area is free from any excessive moisture.
Removal of deterring materials, loose mortar, mortar dropping…etc.
AREA OF USAGE & FIXING  OF ANGLE BEADS, COIL LATH & EXPANDED MESH
The required angle beads will be placed for all vertical and horizontal edges as per specifications requirements.
Angle beads to all horizontal and vertical external angle.
Angle bead shall be in one length up to 3000mm.
Beads to be anchored at 300mm c/c maximum as per approved specification.
Coil lath with 200mm width as per approved specifications shall be installed at dissimilar substrate.
All joints between RCC and block work shall be reinforced by approved mesh of minimum width 100mm with anchor spacing of 300mm minimum
The plastering accessories shall be fixed with the help of nails. Galvanized for internal and stainless steel for external)
Scaffolding will be erected using standard and ledgers by certified scaffolders for plaster work above 1.5m high externally (if any).  Wooden planks should be placed over ledgers to serve as working platform with proper toe board. Scaffolding must be inspected, approved, and tagged by contractor competent scaffold inspector before use.
SURFACE PREPARATION
Irregularities in the surface to be plastered or rendered shall be filled with mortar, without lime, 24 hours before plastering is commenced.
For Rush Coat: Remove all dust, loose particles, oil, grease from the concrete surface. Spray sufficient amount of clean potable water to neutralize the suction of the background. Allow the free water to evaporate completely before application
Apply rush coat as per its application Method Statement on concrete surfaces. (Example: Lintels and any other concrete)
Cure rush coat for 2 days.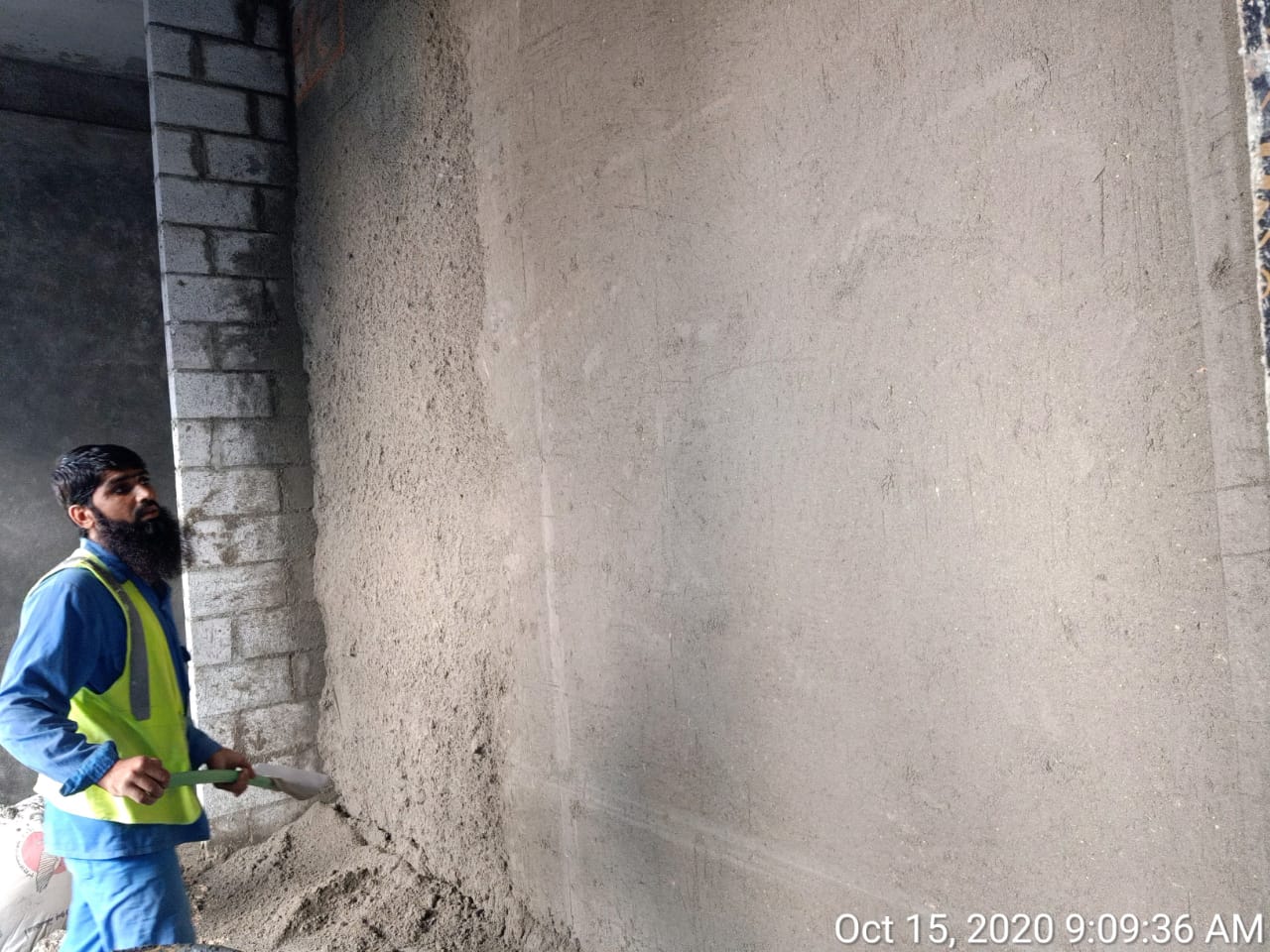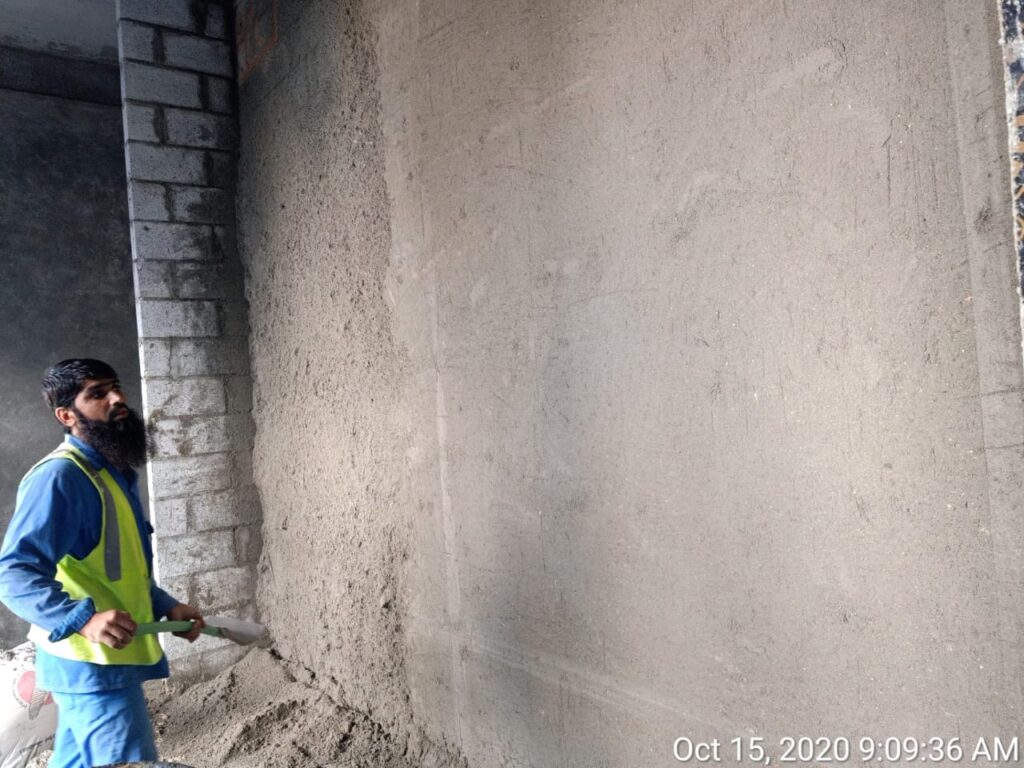 EXECUTION OF PLASTERING
Complete all preparatory work to check and approve prior to commence the plaster work.
Plaster accessories such as angle beads shall be used in  external angles for giving better shape and shall be fixed with nails (Galvanized inside & stainless steel outside)
Coil lath and expanded mesh shall be installed in areas such as dissimilar substrate and joints between RCC and block work to prevent cracks from occurring.
Prior to start plaster, the adjacent finish works shall be protected well.
An IR shall be raised to check all the installation of the required plastering accessories and also to check the dots and the bands and to assure that the dots and bands are levelled with the plaster stoppers and sub frames.
Proper hand tools will be used for plaster works.
Professional masons will do the plaster works.
Plaster shall only be stopped at angle beads or plaster stops or at an induced groove.
Plaster on block walls shall be done up to plaster stopper fixed by nails at 30mm staggered or at the door sub-frame
The corners, angles, and intersections will be sharp and neat.
The finish coat will be applied from angle or corner to corner, in one operation.
Any metal items / embedded items shall be set flush with plaster or as per approved Shop Drawing. They shall be galvanized for internal and SS for external.
The finish coat shall be smooth, free of tool marks, dense and free of rough appearance to accept paint or specified wall covering. Incase ceramic is going to be glued on plaster, the plaster surface to be roughened.
Joints of blockwork area to be well racked out before plastering to form a good key.
Straight edge will be used to check that all the plaster works is in the same level.
Plumb-Bob is used to assure the verticality of the plaster works.
Squareness of openings/window/door sills will be checked by measuring sizes and diagonals.
IR shall be submitted after completion of all plaster works.
Where the thickness of plaster is expected to exceed 15mm it must be applied in two coats with receding thickness. Each layer must be fully cured and sufficiently dry before going for next layer. Maximum permissible allowable thickness is as per manufacturers recommendation.
In case of joint is going to be performed in plaster, saw tooth shaped key shall be made to ensure proper interlocking and connection between new plaster,
Curing to be applied for 2 days.
MATERIALS DELIVERY & STORAGE:
Plaster stopper, coil lath and other plaster accessories shall be stored in crates to prevent damage to the material. Bent or deformed material shall not be used for work.
Plaster, cementitious materials and fiberglass shall be delivered and stored in a dry area within the building or covered by polythene sheet if kept outside the building
Cracks and deboning areas shall be checked after the curing period
Whenever patching work is done, it should be neatly done to match the adjoining work in texture and finish, and the whole work left in first class condition for painting or wall covering.
Plaster shall be cleaned completely of dust, dirt and other contaminates before Work is finally submitted for approval.
Upon completion of work, any debris resulting from plaster work will be removed.