Contractor's Letters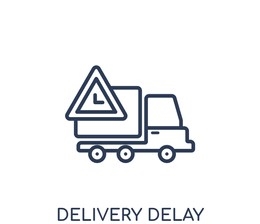 09-Staff Accommodation Default on Delivery for the New Order
Our Ref: xxx
Date: xxx
To                    :           xxx International Contracting LLC
                                    P. O. Box xxx
            Dubai, U.A.E.
            Tel: xxx
            Fax: xxx
Attention          :           Mr. xxx
Email               :           xxx
Project             :           xxx Polo Club
Subject            :           09-Staff Accommodation Default on Delivery for the New Order
Dear Mr. xxx,
Based on the attached LPO and delivery schedule confirmed from your end, we would like to inform you that you are defaulting on supply and fixing of the cabinets. This is delaying the delivery of pods to site according to our schedule. If we are not seeing an action within today we will be forced to send the pods without the cabinets. Delivering without the cabinets will have a cost implication to xxx for the successive works to be done by xxx. Since Unipods is an offsite construction company the site works will be sub contracted to others and the charges will be back charged to you.
As per the LPO it is a supply and fix so you have to arrange fixing of these cabinets at site without any additional claim for cost.
We urge you to take necessary action to speed the production and complete the cabinets in our factory before the pods been delivered.     
Yours faithfully,
On behalf of xxx LLC
xxx
Projects Manager