Contractor's Letters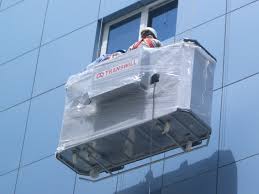 Removal of Elevation 2 Scaffolding and the Tower Crane
DATE: xxx
Ref: CC/DANWAY/11
TO                         :  M/s. xxx LLC.
PROJECT              : 2B+G+14+Lower Roof Hotels Building on Plot No. 373-1297 at Al Barsha,      Dubai.
Atten                   : Mr. xxx
SUB                      :  Removal of Elevation 2 Scaffolding and the Tower Crane
Dear Mr. Vivek,
With reference to the above mentioned subject, we are hereby intimating you that we are removing the Elevation 2 scaffolding and the Tower Crane on February 17, 2018.
In connection with this, we are requesting you to arrange your workers and for the support immediately in Elevation 2, where we have scaffolding that will be removed before Tower Crane on February 17, xxx.
So, kindly do the needful immediately in accordance of our program or you will be responsible for delay and any other issues.
Regards,
For xxx Contracting L.L.C
xxx
Project Manager