Contractor's Letters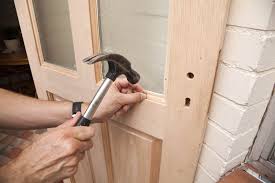 Regarding door frame sample and our tiling work under hold issue
Date: xxx
Ref no: CC/HC/008
To             :M/s xxx Center
Attn         : Mr. xxx
Project     : 2B + G + 14+ Lower Roof Hotels Building on Plot No. 373-1297 at Barsha,  Dubai
Subject     : Regarding door frame sample and our tiling work under hold issue
Attention to: – MR. xxx
With reference to the above mentioned subject, as we requested guest room entrance door frame sample as per project approved shop drawing which shared with you vide email communication dated 6th March and you submitted shop drawing accordingly.
After follow up and client influence you provide door frame sample on 21.06.17 which cannot be used due to improper size and shape.
Therefore we cannot start guest room tiling work for door frame and you were intimated on Thursday by mail and phone conversation.
So, this is for your kind reference and record to provide proper sample immediately to avoid delay on guest room tiling work.
Regards
For xxx Contracting L.L.C
xxx
Project manager