Contractor's Letters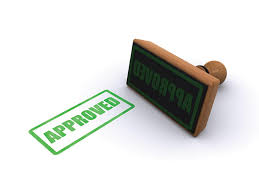 DUCAB ELECTRICAL CABLE – APPROVAL
Our Ref: xxx
Date: xxx
To                    :           xxx Contracting Middle East,
                                   P.O.Box xxx,
                                   Dubai, UAE 
Attention          :           Ms. xxx
                        :           Project Director
Project             :           xxx Tower Views, Dubai
Subject            :           DUCAB ELECTRICAL CABLE – APPROVAL
Dear Engg. Sanaa,
We have approvals for the xxx cables in xxx Views-II project. But unfortunately delivery schedule of xxx cable are not matching with the pods delivery schedule. They require 8-10 weeks for delivery of cable which is a potential threat to delivery of pods and delay the project. Attached with this letter, the email correspondence from xxx for your information. So we would like to propose Ducab cable a (superior Quality) as option-B to continue with the pod delivery smoothly as required.
We request you to kindly approve the Ducab materials submittal submitted under reference number "xxx" for further proceeding with the pod works.  
Thanks.
Yours faithfully,
On behalf of xxx LLC
xxx
Project Manager