Contractor's Letters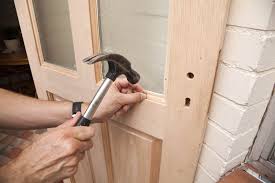 Regarding Non Compliance Report by reducing the architrave size and not matching with approved drawing
Date: xxx
Ref no: CC/HC/011
To             : M/s xxx Center
Attn.         : Mr. xxx
  Project     : 2B + G + 14+ Lower Roof Hotels Building on Plot No. 373-1297 at Barsha,    Dubai
 Subject    : Regarding Non Compliance Report by reducing the architrave size and not matching with approved drawing.
Dear Sir,
With reference to the above, we intimated to raise the inspection for the door which did not happen and kindly note the following.
Initially you fixed the door with 100 mm architrave and you have been removed the same without any information or our permission.
You brought another doors and fixed the same with 75 mm architrave which is not matching with our approved drawing.
Our partition wall in progress up to 11th floor with 100 mm architrave and because of that you need to be measure for the wardrobe, which cannot be 600 mm because you did not prepare the floor dimension.
We will not be responsible for your wardrobe size issue and please take the site measurement and address any discrepancy to ID Prior to fabricate any components.
This is for your kind information and to do needful as well as close the NCR.
Regards
For xxx Contracting L.L.C
xxx
Project manager