Contractor's Letters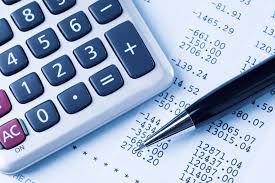 Default on Progress Payment
Our Ref: xxx
Date: xxx
To                    :           xxx Contracting Middle East,
                                   P.O.Box xxx,
                                   Dubai, UAE 
Attention          :           Ms. xxx
                        :           Project Director
Project             :           xxx Tower Views, Dubai
Subject                 : Default on Progress Payment
Dear Mr. Chen,
We refer to our previous letters on the subject and xxx replies'
Xxx letter No. xxx dated 5th of May xxxx
CSCEC letter No. xxx dated 6th of May xxxx.
Xxx letter No. xxx dated 11th of May xxxx
CSCEC letter No. xxx dated 12th of May xxxx.
Xxx letter No. xxx dated 19th of May xxxx
CSCEC letter No. xxx dated 21st of May xxxx.
Xxx does not agree with xxx statements and we reply to your letter as follows,
Point #1
Our comment stands, xxx has received payment and has still not issued the PDC as per contractual obligations. You are expected to issue the PDC with immediate effect.
Point #2
Our comment stands, the clause in our Subcontract agreement is clear. xxx cannot chose to select any clause from our subcontract and label it "for information only" when you find it convenient to do so.
Point #3
Again, your statement is intentionally incorrect. The reason you certify 95% has nothing to do with the 5% retained money for final TOC. You have short certified an additional 5% for pending works on pods delivered.
Pending works relate to accent tiles, downlights, spotlights, abolition spray, door stopper, shaver socket, all of which are free issue items that xxx has utterly failed to provide to xxx in time for delivery in accordance with our subcontract agreement.
You are intentionally short certifying an amount in excess of x million AED on works completed by Xxx due to your own failures to provide free issue materials. Your action is totally unjustified, unethical, and in blatant breach of our Subcontract agreement. Xxx has at no time agreed to short certify an amount of xxx AED on work done. We request again that you certify these works fully with immediate effect.
Point #4 detention charges
Our comment stands, and we reserve our right to claim fully for detention charges resulting from your site's failure to unload the pods during delivery and within the times allowed for by trailer suppliers.
We again request that you settle without further delay our due payment and all un-contractual short certifications. If such delays persist it will have severe repercussions on our cash flow and on our ability to maintain our supply chain. Consequently, Xxx will not be liable for any impact this may have to pod production and delivery and we reserve our right for an Extension of Time (EOT) equivalent to the same number of days by which our progress payments are delayed.
We further reserve our rights to claim any and all costs or loss of profit associated with your unjustified retentions, and your persistent lack of certification of the due trailer detention charges.
We again urge you to settle our overdue progress payments immediately.
On behalf of xxx LLC
xxx
Project Manager